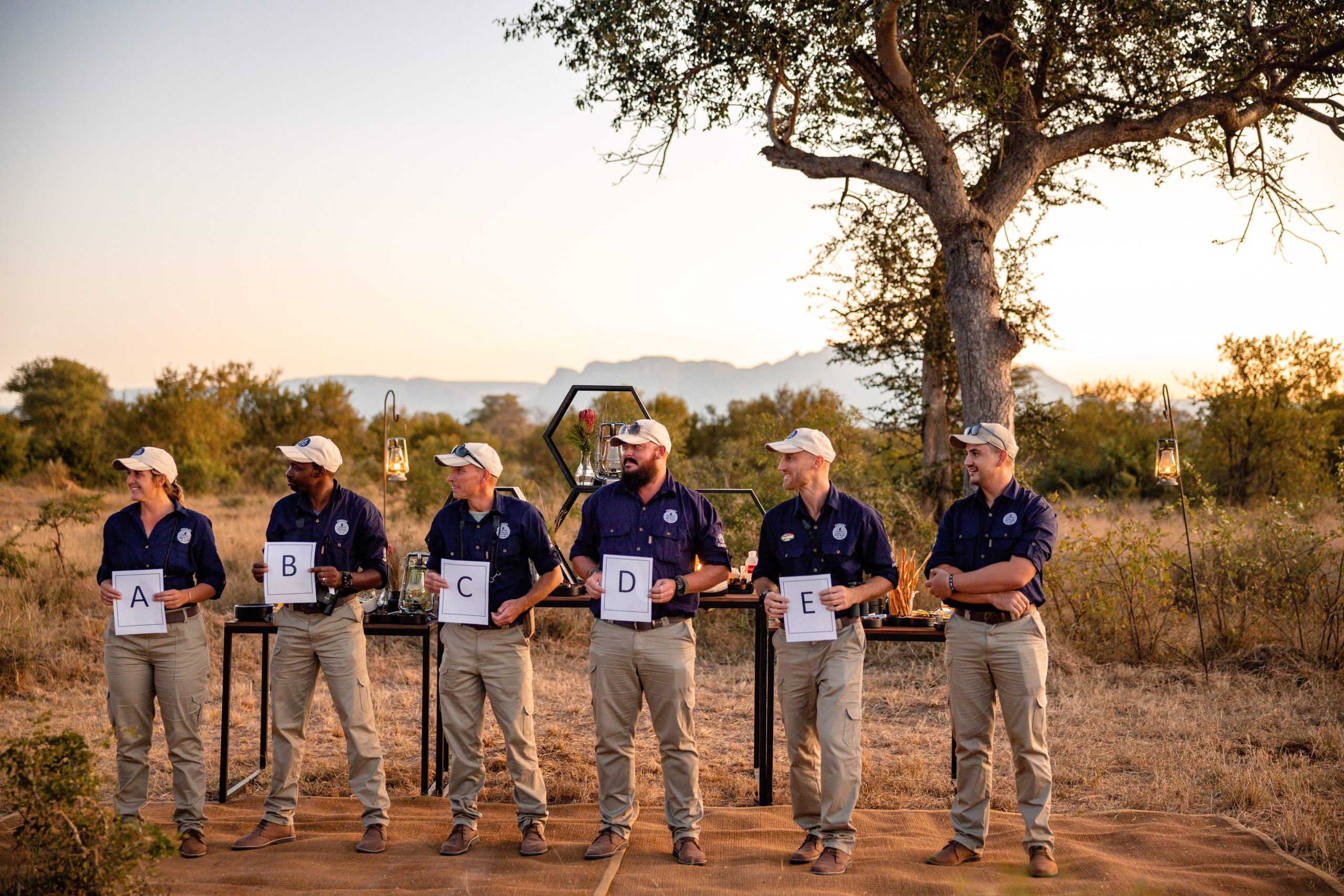 FGASA (Field Guides Association of Southern Africa) and Safari Guide of the Year are pleased to announce that another successful week of competition, fun and camaraderie was held to celebrate the incredible dedication, passion, and talent of some of southern Africa's top safari guides.
Kapama Private Game Reserve's River Lodge buzzed with excitement and warm greetings between old friends and new, as all the guests, judges and finalists arrived for what would certainly be a week to remember. At the time, the person who would take this year's title was anyone's guess. 
And so the competition began, the five finalists comprised of several highly experienced guides all eager to put their best foot forward and show the world what the gold standard of guiding looks like. Kimberlee Le Hanie from the MORE Family Collection's Lion Sands Game Reserve, Pioneer Moyo from Bushwise Field Guides, Warren Deyzel from Imbali Safari Lodge, Jan Dykema from Shamwari Private Game Reserve and Ruan Coetzee from Kapama Private Game Reserve truly embodied the spirit of the competition and served as ambassadors to their profession. Francois du Plessis from the N/a'an ku sê Ecotourism Collection in Namibia was invited to participate and showcase the world-class standards of guiding in Namibia.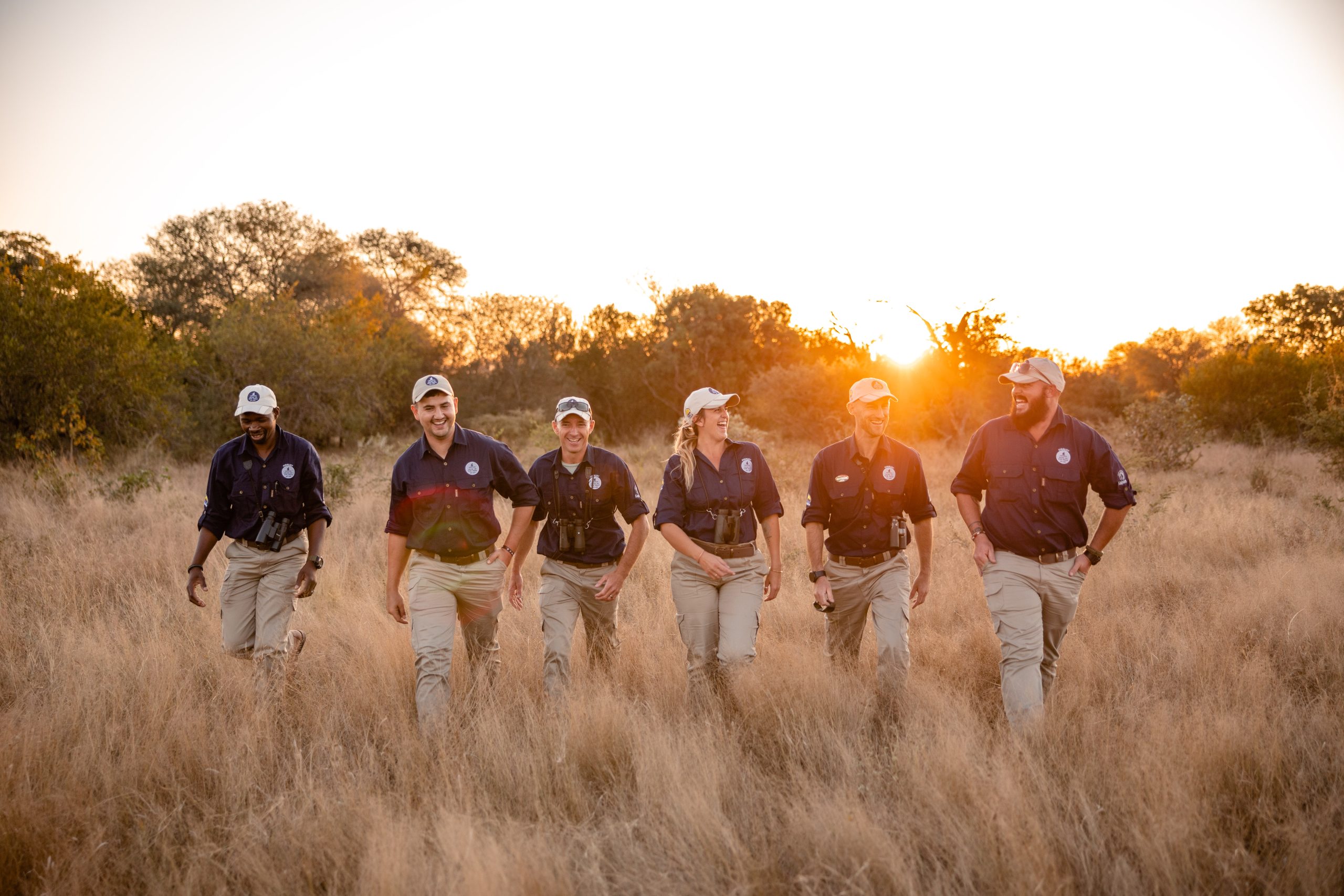 This year's group was truly exceptional, and we are beyond grateful that each of you had the courage to stand up and say "Yes, I'll do it!" 
The finalists put their guiding metal to the test through eight events, each designed to test the competitors on a range of skills they use every day in the industry. 
Guided Game Drive Experience

Guided Walk Experience

Guided Photographic Experience

Track and Sign

Birding (slide and sound)

Storytelling

Advanced Rile Handling

Hospitality and Professionalism
By the time the judges gathered to deliberate on the scores, tally them up and discover who would win this year's competition, it was certainly a close race between all the finalists. However, there could only be one winner!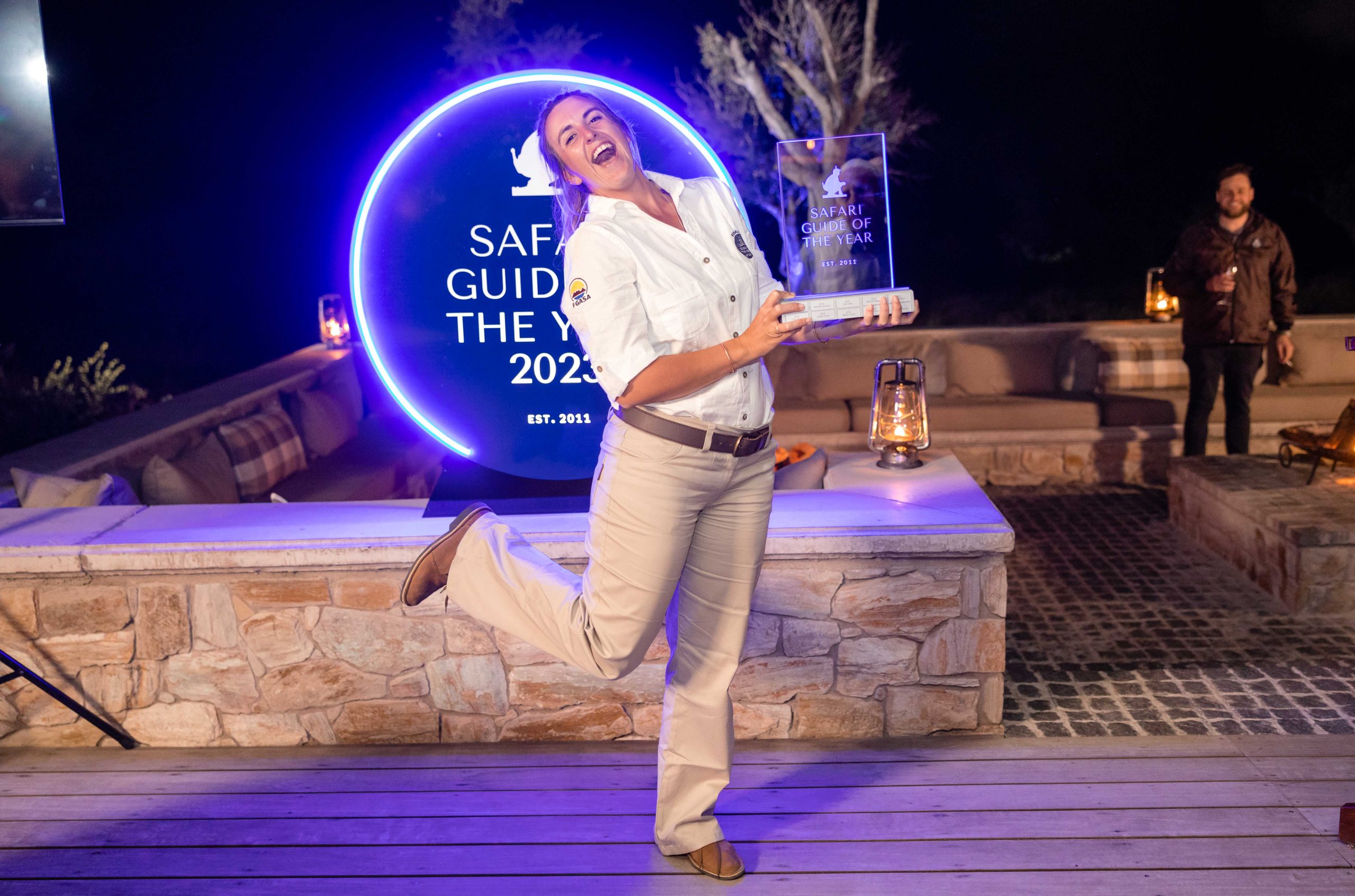 Congratulations once again to Kimberlee Le Hanie from the MORE Family Collection's Lion Sands Game Reserve for taking the winning title of this year's Safari Guide of the Year competition. Kimberlee certainly put her best 'vellie' forward winning in the Birding, Guided Game Drive, and Storytelling categories while coming runner-up in the Hospitality and Professionalism, Track and Sign and Advanced Rifle Handling categories. Kimberlee also managed to capture the hearts of all our viewers and followers on social media and during the daily live streams, she also took home the 'People's Choice' award for Safari Guide of the Year. 
Kimberlee has this to say about her win: "I'm feeling more inspired to keep the momentum going. Winning has confirmed that I can do anything I put my heart and mind too, I've been very humbled by the whole experience and I'm feeling incredibly honoured. My heart is so full, and I can't wait to get back out there and just continue to do what I absolutely love to do!" 
We also received a very special message from Robert More, CEO and Custodian on the MORE Family Collection: "We are incredibly proud of Kim and all that she has achieved on her journey since she was a student in 2017 at MORE Field Guide College. Field guides play such an important educational aspect on a safari and Kim is an excellent ambassador for the natural world leading with passion and always growing in knowledge. She is well liked by all our guests, a true asset at Lion Sands." – Robert More, CEO and Custodian, MORE Family Collection. 
Kimberlee is also the first female to have ever won the competition, this is a massive achievement in its own right but looking to the future of the industry her victory serves as a beacon of inspiration to other young women who too have a deep love and passion for wildlife and who want to be dedicated to a career in field guiding. Traditionally, safari tourism has been a male dominated industry and in more recent years we have seen a big push for more diversity and inclusion. Everyone brings their own unique aspects to guiding, no matter who you are or where you are from, the things that binds us together is a shared passion for wildlife. Kimberlee, your participation in Safari Guide of the Year and your incredible achievement is going to have a deep ripple effect on the industry and the impact of your excellence is going to go much further than you know. Congratulations once again.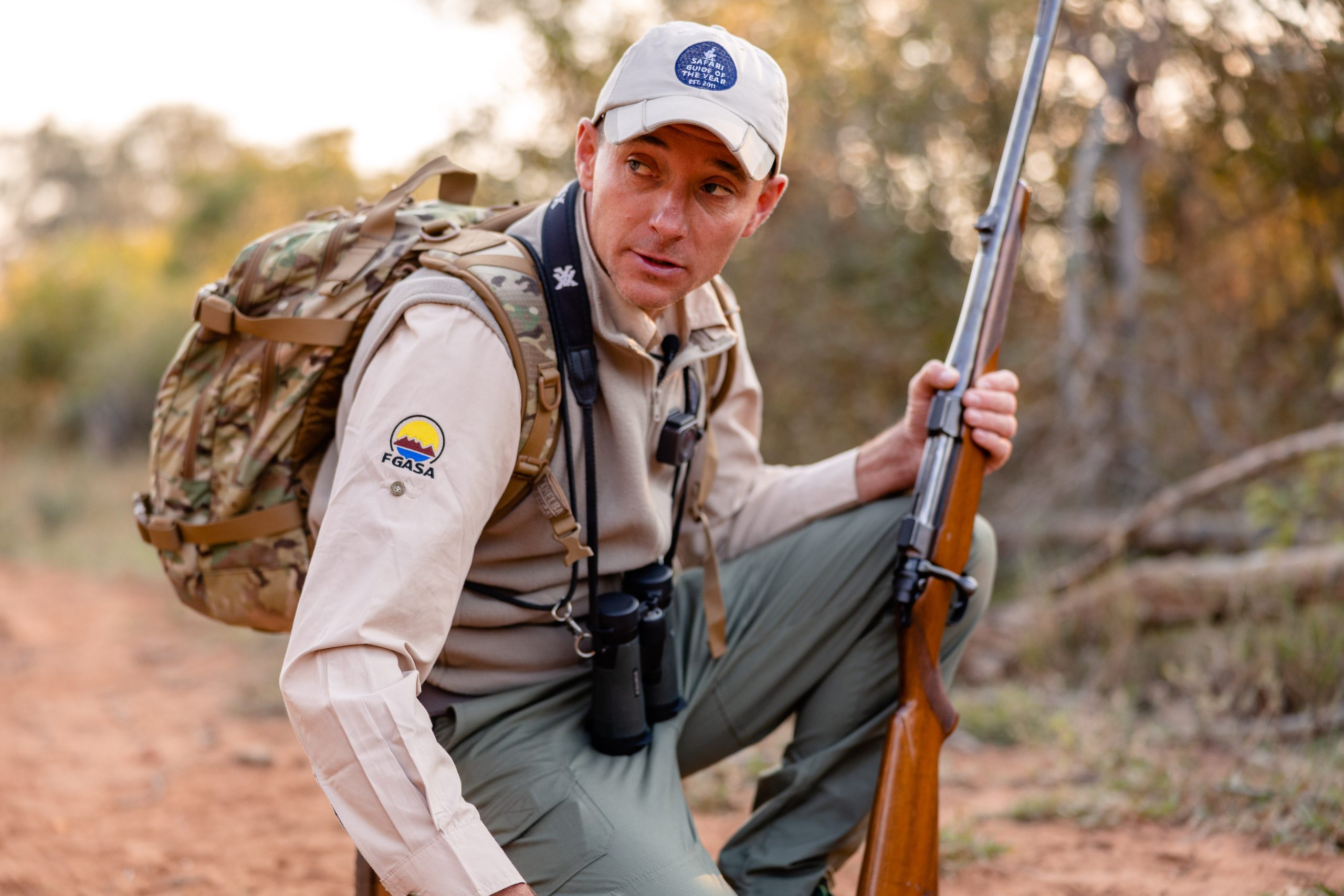 Jan Dekyma took home the Runner-Up prize for his stellar performance during the competition. We are extremely proud to see our finalist from Shamwari Private Game Reserve in the Eastern Cape show the Lowveld how it's done. We could not be prouder of you and your achievements Jan! Jan also took home the winning trophies for Hospitality and Professionalism, and Advanced Rifle Handling. Jan came runner-up in the Guided Walk and Storytelling categories.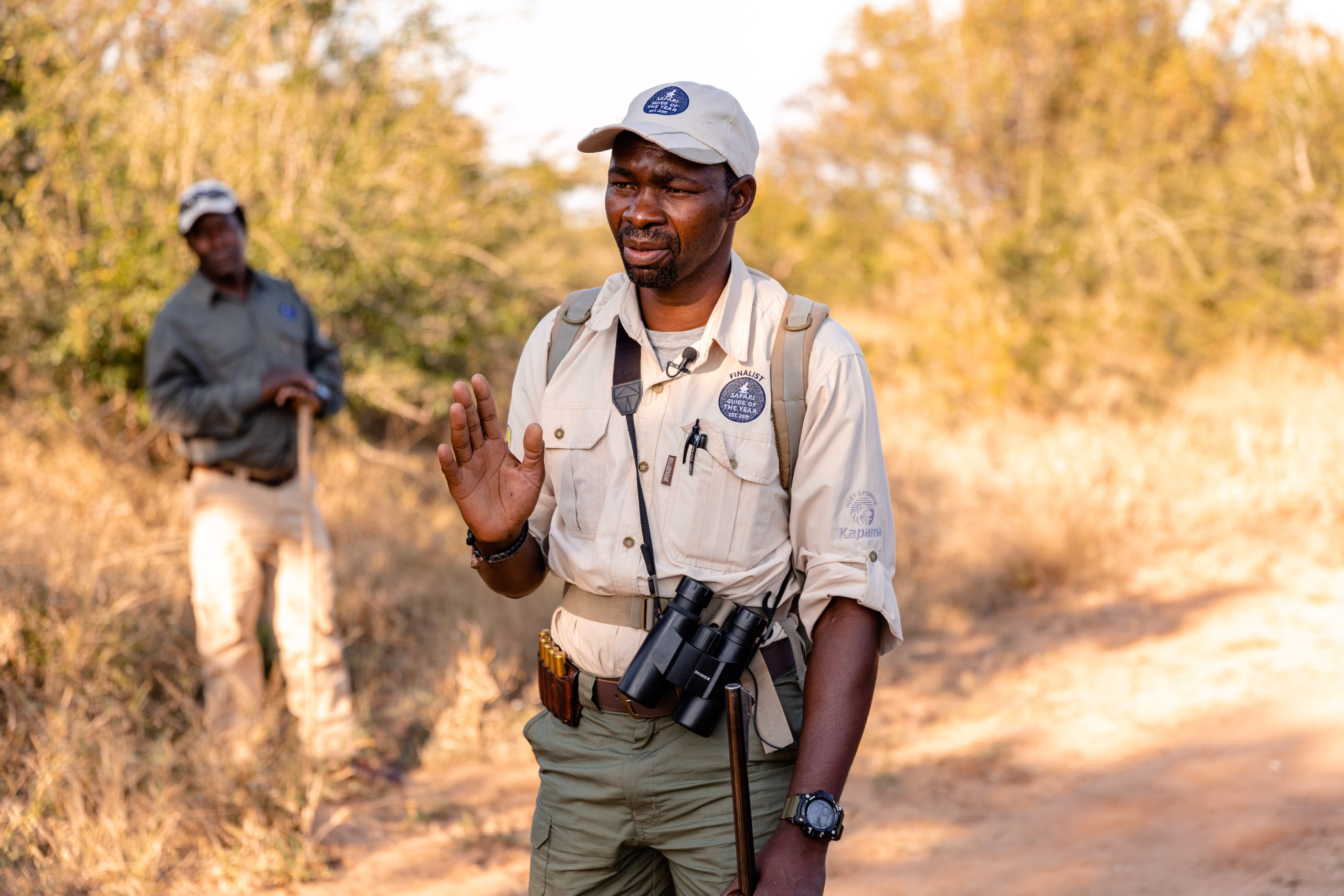 Pioneer Moyo, a Zimbabwean national and field guide trainer at Bushwise Field Guides, took home the winning prize for the Track and Sign category and came runner-up in the Birding category. A huge congratulations to you Pioneer for your incredible efforts, we are so pleased you said "yes" to participating in the competition and any student to learn under you is privileged to learn from one of the industries best guides, assessors, mentors, and trainers.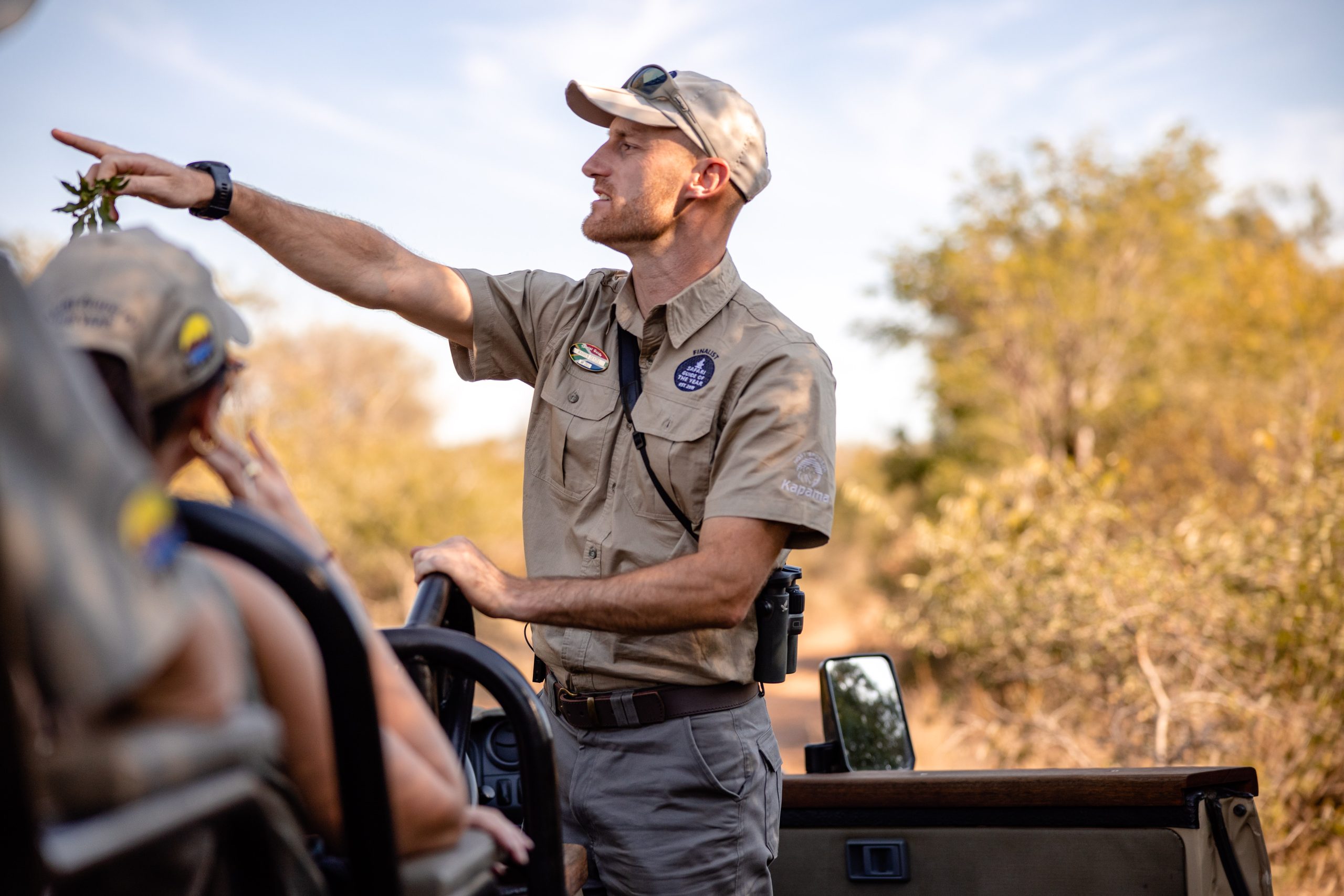 Warren Deyzel's passion for the Kruger is almost tangible in the way that he connects you to the environment and regales you with great tales of wilderness adventure in the landscape. Representing Imbali Safari Lodge Warren came first in the Photographic Experience category and took home runner-up for the Guided Game Drive category. A huge congratulations to you once again Warren, your spirit and determination are perfectly aligned to the essence of the competition. 
Ruan Coetzee was our Kapama's own candidate in this year's competition, putting his best foot forward for Kapama and their incredible team of guides and trackers. Ruan's sense of humour, attention to detail and unbridled love for the wilderness gave each of the guests during the week a newfound appreciation for the natural environment. Ruan claimed top spot for the Guided Walk category and came runner-up in the Guided Photographic category.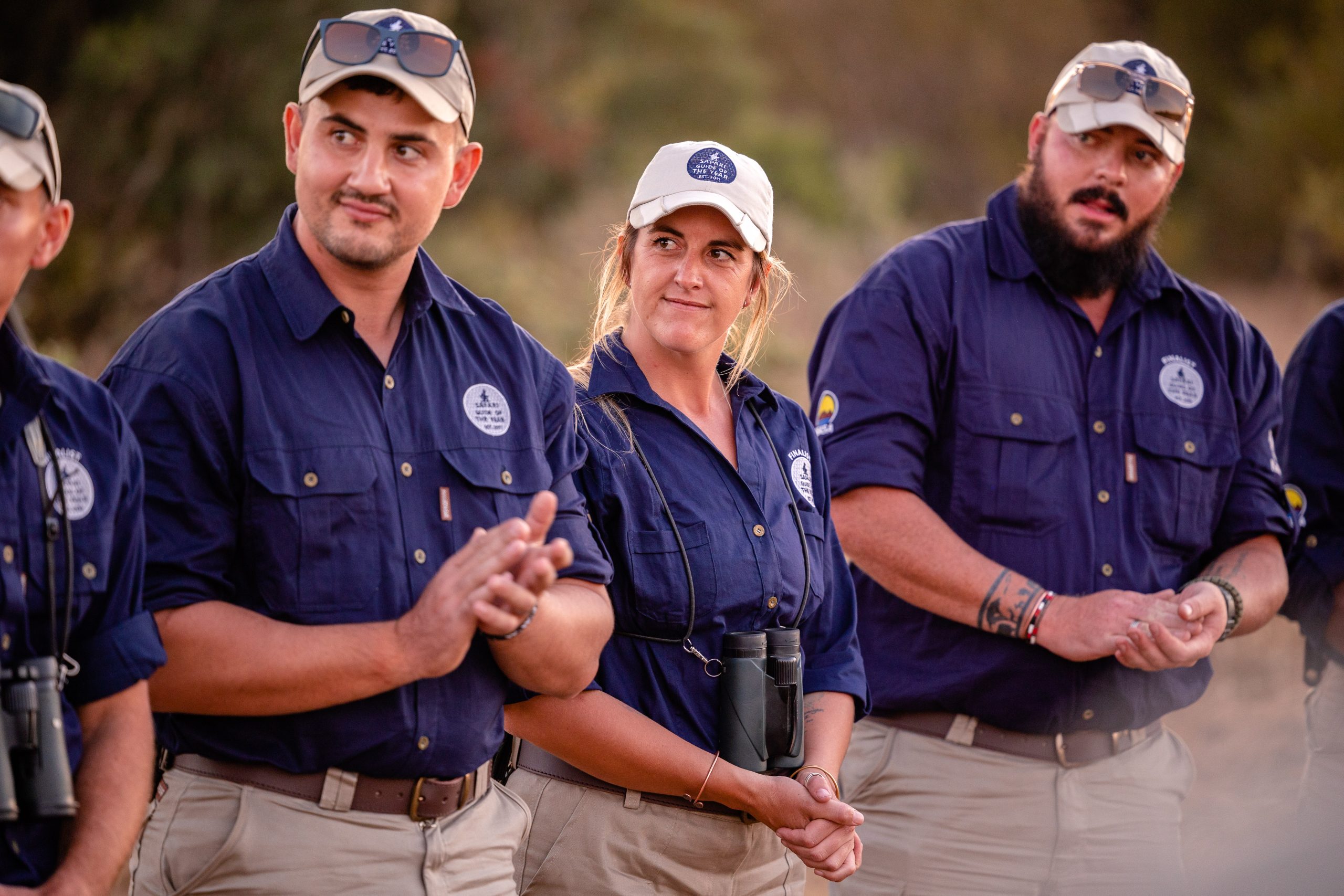 Finally, please put your hands together for an exemplary guide all the way from the dunes of the Namib Desert, Francois du Plessis. Francois was our first ever invitational candidate to participate alongside the finalists in this year's competition. Not only did Francois stand as an example of Namibian guiding excellence but he truly embodied the gold-standards of professionalism, knowledge, and skill that makes an ambassador of the natural world stand out. Francois is currently based at the N/a'an ku sê Ecotourism Collection, a premiere safari destination nestled in the ancient deserts of Namibia, a true five-star wilderness destination that beckons exploration and adventure. 
Thank you to you all for your participation in this year's event. Safari Guide of the Year is not about being the best guide, it is about giving back to the incredible people who stand as ambassadors for southern Africa, the natural world and who have dedicated themselves to connecting all people to the incredible wildlife we are so lucky to be surrounded by. Each one of you is the epitome of this event, your kindness and generosity, professionalism, knowledge, experience, and skill embody the core of what the competition is about, and we could not be prouder to have each of you stand as an example of excellence.