Last week we held our Eastern Cape Annual General Meeting and awards ceremony. It was a fun filled evening spent in the presence of passionate guides, trackers, and industry stakeholders. Thank you to everyone who was able to attend! For those who were not there, know your presence was missed, and we hope to see you at the next one! 
The Sidbury Sports Club buzzed with chatter, laughter, and exuberant exchanges of wild tales from the field. New and old friends embraced each other under the banners of dedication, determination, and an unwavering passion for wildlife. This delightful evening of camaraderie and support within the Eastern Cape's safari community bestows awards on guides, trackers, reserves, and lodges for their development over the past year, the commitment of their teams and the determination it takes to build a successful career in safari tourism through FGASA. 
There are seven different awards categories that each focus on a different aspect of development through FGASA and recognise the achievements made by guides and trackers in the last year.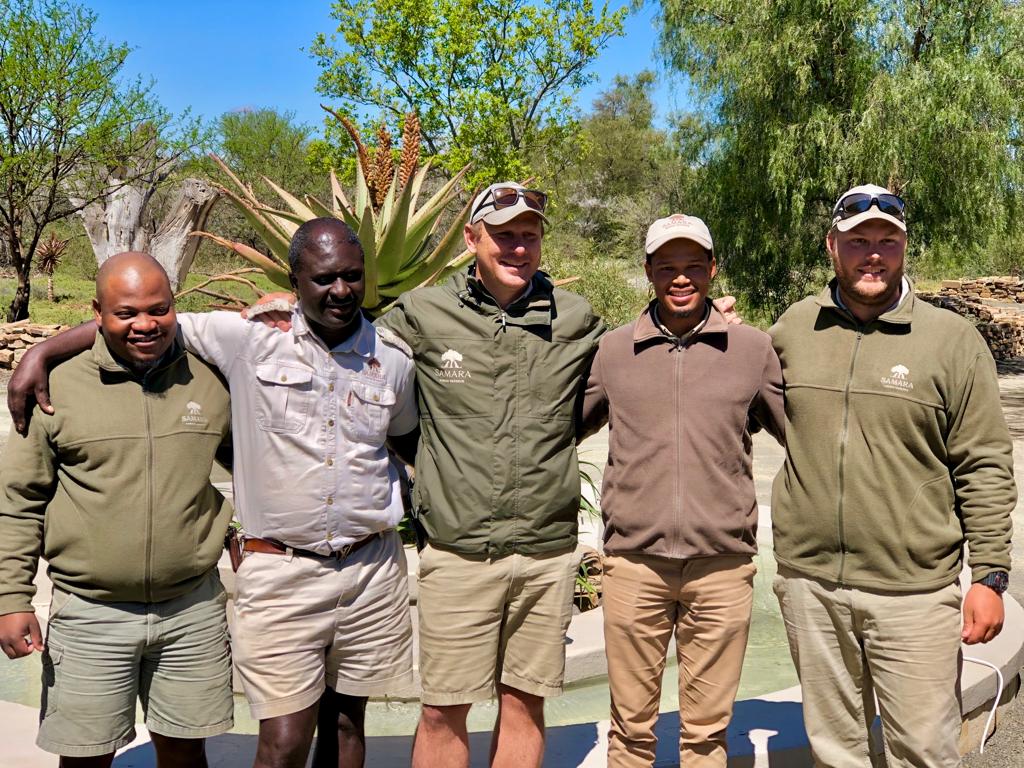 The Settlers Award 
The first of these awards is the Settlers Award; this award is given to a FGASA member that scored the highest in a single Advanced Rifle Handling assessment. Only candidates who successfully passed each ARH exercise on a single attempt are considered for the award. From there, it is all a matter of millimeters as the Assessors measure out who hit the mark closest to the centre of the target. 
Huge congratulations to Craig Wale from Lalibela Game Reserve for shooting a staggeringly precise 99% on his ARH assessment, it certainly seems you hit the mark! We would also like to extend an honourable mention to Jean Taute for coming in a close second with 97%. Congratulations to you both, may the sights be ever in your favour.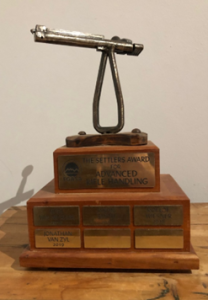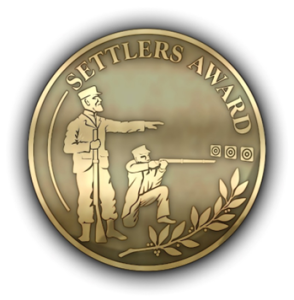 The Albany Award 
Next was the Albany Award, a trophy given to the guide who scored the highest on the Eastern Cape's Regional Birding Assessment and/or made significant contributions to birding in the Eastern Cape and Southern Africa. Congratulations to Jason Smith for his high-flying performance and for bringing this award home to roost at Shamwari Private Game Reserve! Jason scored an impressive 91% for slides and 98% for sounds in the Grassland Region's assessment. 
We'd also like to extend our most sincere congratulations to Brendon Munro and Richard Pearse who both scored above the 85% for their birding assessments this year. It takes more than birdbrains and hours of disciplined study to achieve in these assessments and even more so to be some of the highest achievers in the province. Guess birds of a feather really do flock together!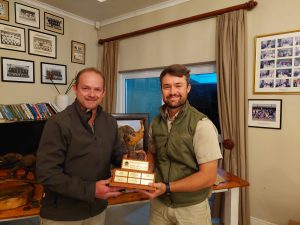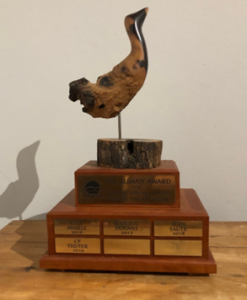 The Addo Award 
The Addo Award is a proud mark of self-development for individuals committed to their guiding careers. It is awarded to a single guide who has shown the greatest level of improvement over the last year in terms of their guiding development, who upholds and promotes FGASA standards and the code of conduct, as well as making significant contributions to the development of other guides within the Eastern Cape. This is a prestigious and highly prized accolade; we are over the moon to announce that Jan Dykema from SHamwari Private Game Reserve took home this year's Addo Award! 
Not only did Jan achieve remarkable success as Runner-up for this year's Safari Guide of the Year competition, but he has also recently achieved Trails Guide mentor status meaning he can help to train and develop up-and-coming trails guides, sharing his invaluable experience and insights. We have absolute faith in Jan's professionalism and skills and are excited for new trails guides to develop under his guidance. 
Our honourable mention for this category goes to Andrew Kearney who was the winner of the Addo Award in 2022. Since winning the award Andrew has continued to grow in leaps and bounds having successfully been awarded the FGASA Scout certification, as well as becoming an Assessor for the FGASA SKS DG Trails Guide certification (Special Knowledge and Skills: Dangerous Game). Both are massive achievements requiring years of hard work, study and experience. We hope Andrew's example continues to inspire the guides of the Eastern Cape and serve as a reminder of how rewarding self-development can be.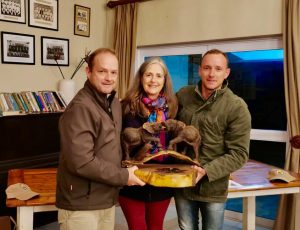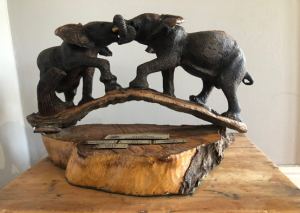 The Addo Award is more than just the recognition of a single guide and includes a host of medals awarded to guides and trackers who have also show resolute commitment to field guiding and/or conservation initiative in the region while continuing to create positive impacts in their reserves and communities. This year we awarded three Addo Medals to three exceptional individuals: 
Chris Reynecke: An ecologist and FGASA guide based at Kariega Game Reserve. Kariega has developed and is excelling in many of their conservation efforts as a direct result of Chris's work and dedication to natural landscape preservation.  
Riaan Brand: Owner of Quatermain's camp and Head Guide at Amakhala Game Reserve, Riaan has made excellent progress towards his FGASA SKS DG certification and has recently had his workbook signed off by James Steyn, a member of the FGASA SKS DG Committee. We encourage you, Riaan, to continue on this path of achievement and look forward to welcoming you as an SKS DG Guide! 
Jean Taute: A recently qualified Trails Guide Mentor and Senior Guide at Shamwari Private Game Rserve, Jean freely and generously gives of his time and effort to help guide development at Shamwari and within the region. We would also like to congratulate you on achieving your SKS Birding and National Birding qualifications. 
We also have two exceptional examples of incredible guides as honourable mentions for this award: 
Patrick Phumzile Kepe: Patrick guides from Shamwari Private Game Reserve and is currently gearing up to take on the Professional Field Guide exam and assessment and has grown beautifully in his career under the mentorship of Andrew Kearney. Patrick also passed his Advanced Astronomy exam with his practical assessment coming soon. He is also constantly working towards further Trails Guide qualifications, gaining the necessary hours and encounters. 
Christiaan Swanepoel: Christiaan currently works at Samara Karoo Game Reserve and started his career in safari tourism as a tracker, but working under the guidance of Richard Pearse, Christiaan has achieved his Nature Site Guide NQF2 qualification as well as his Advanced Rifle Handling qualification. Christiaan is working hard towards his Trails Guide hours and encounters so he can undergo the Trails Guide assessment in the coming months. He is also hitting the book hard as he prepares to write his Nature Site Guide NQF4 exam at the end of October. Christiaan is the perfect example of just how far you can go when you are committed to your profession and self-development within your career. We are immensely proud to have someone like Christiaan as a member of FGASA and are excited to see how his career develops!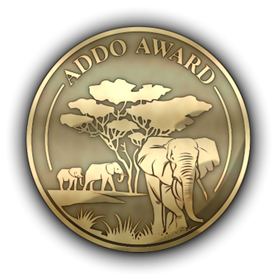 The Frontier Award 
This award is bestowed upon a reserve or lodge that has demonstrated exceptional progress in their level of guiding within the region and/or has made exceptional contributions to the guiding and tracking community within the region. This year we are incredibly pleased to announce the Samara Karoo Reserve took home this prestigious accolade for their guiding and tracking teams. To receive this award takes a massive amount of hard work, skills development, and growth across an entire team of people. This is not easy to achieve unless you have the team's full buy-in, support, and commitment. A huge congratulations to the guides and trackers of Samara Karoo Reserve, this is a well-deserved award that stands as a symbol of your dedication and ambition, we could not be prouder of every individual who contributed to this impressive accolade.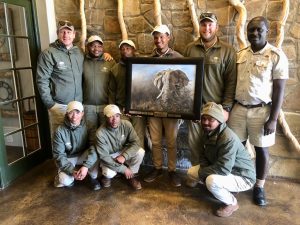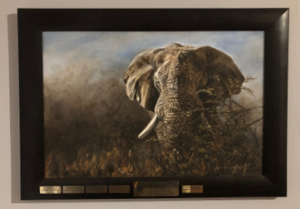 The Karoha Award 
This award is given to the guide who has either scored the highest individual marks for a Track & Sign and animal Trailing assessment, who has shown the greatest individual improvement in their Track & Sign and animal Trailing, and/or who has achieved a "specialist" qualification in either Track Sign, animal Trailing or both. 
This year we are extremely pleased to announce that Jan Dykema from Shamwari Private Game Reserve has achieved all of this and more! Jan scored 99% on both his animal Track & Sign assessments as well as 100% (specialist) on his animal Trailing assessment. Huge congratulations to you, Jan, for these incredible achievements!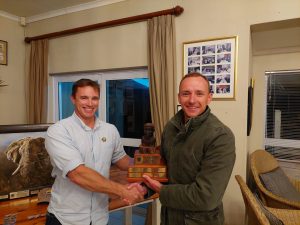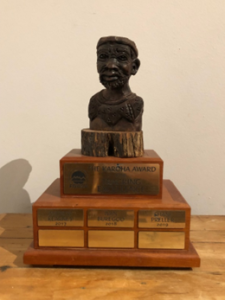 Lastly, we dished out the Honouris Aloe Awards, these medals serve as a symbol of guide career dedication and contributions made to the region's community. There are three tiers to these medals; bronze, silver, and gold. Each tier represents time spent working as an industry guide, for bronze medals a guide needs at least five years of guiding experience with at least 1000 days of active guiding in the Eastern Cape. For silver, a guide needs at least 8 years of experience guiding with 1000 days of active guiding in the Eastern Cape. Finally, the gold medal requires at least 10 years of industry experience and 1000 days actively guiding in the Eastern Cape. Without further ado please see the winners and honourable mentions below:  
Honouris Aloe Award Medal Winners – Bronze
Phillip Gouza – Pumba
Cameron Schmidt – Pumba
Leon Strauss – Shamwari
Patrick Kepe – Shamwari
Bradley Louwrens –Shamwari
Jason Gipson – Kwandwe
Byron Sullivan – Kwandwe
Christiaan Swanepoel – Samara
Dumisani Nleya – Samara
Mzimasi Dlakavu – Samara
Roelof Wiesner – Samara
Robert Smith – Amakhala
Nicolas de Selliers – Amakhala
Liezel Van Den Berg – Lalibela
Guy Hutchinson Keip – Lalibela
Ryno Steyn – Lalibela
Ruan Kruger – Lalibela
Wayne Verster – Lalibela
Honourable Mentions: Honouris Aloe Award Medal – Bronze
Simone Smith – Shamwari
Joshua Venter – Shamwari
Raymond Simmons – Shamwari
Jacques Crosby – Shamwari
Chris Van Zyl – Kwandwe
Nicholas Mannion – Kwandwe
Ryan Hiller – Kwandwe
Tristan Stead – Kwandwe
Neale Howarth – Pumba
Cleo Mdlethe – Pumba
Gregor Bell – Amakhala
Jean-Pierre Barnard – Amakhala
Denise Zeelie – Pumba
Honouris Aloe Award Medal Winners – Silver
David Parker – Kwandwe Game Resevrve
Matthew Derry – Kwandwe Game Reserve
Jean Taute – Shamwari Game Reserve
Jason Smith – Shamwari Game Reserve
Ewert Hauptfleisch – Samara Game Reserve
Cameron Schmidt – Pumba Game Reserve
Wayne Howarth – Kariega Game Reserve
Craig Wale – Lalibela Game Reserve
Ashley Meintjes – Lalibela Game Reserve
Honourable Mentions: Honouris Aloe Award Medal – Silver
Morne Hamlyn – Shamwari
Jessica Tyrer – Shamwari
Marnus Osche – Samara
Riaan Rall – Gorah
Reinhardt Visser – Gorah
Justin Boshoff – Gorah
Honouris Aloe Award Medal Winners – Gold
• Riaan Brandt – Amakhala
• Minolan Munien – Shamwari
• Jan Dykema – Shamwari
We would like to extend our most sincere gratitude to everyone who helped make this year's event memorable and possible. The guiding community in the Eastern Cape is truly remarkable, your commitment and dedication to your careers serves as a shining example for all FGASA guides to follow. Your standards of excellence and professionalism go far beyond expectation and the support and camaraderie among the reserve community fills us with pride. Thank you for another hugely successful Eastern Cape AGM and Awards. Without you, this would not be possible and we cannot wait to see how the guides and trackers in the region continue to develop, improve and grow with FGASA.